The 5G network offers higher speed, reliability and is able to support many more devices simultaneously. Thanks to this, the effectiveness of the devices connected to it has a direct impact. We checked whether the new network can have a positive impact on internal transport vehicles, e.g. autonomous forklifts.
TOP 5 applications of 5G
1. Communication and coordination of work between trucks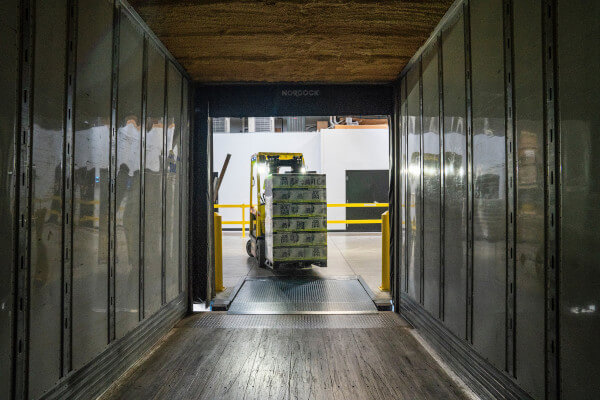 Many autonomous forklifts can work simultaneously within one warehouse or production plant. They can carry out various tasks by coordinating work or communicating with each other. Joint coordination of activities can be implemented through a central order issuing system that sends tasks to trucks in a fully automatic way. Another possible application can be a system of communication between trolleys, allowing to perform a certain set of internal transport tasks. Such a system would be a multi-agent system, i.e. a system consisting of agents communicating and cooperating with each other (in this case trucks), pursuing common goals. For each of these applications, it is advisable to implement a communication infrastructure based on a 5G network.

2. Security system
An important element of the safety system is the ability to stop the truck or the entire process remotely using safety buttons mounted in the logistics / production hall or in the remote console. To this end, it is required to implement a reliable and wireless communication medium with a very fast response time. The requirements of speed and reliability are met by a 5G network, which can be used as a wireless communication technology for a robot security system.
3. Remote diagnostics system for autonomous forklifts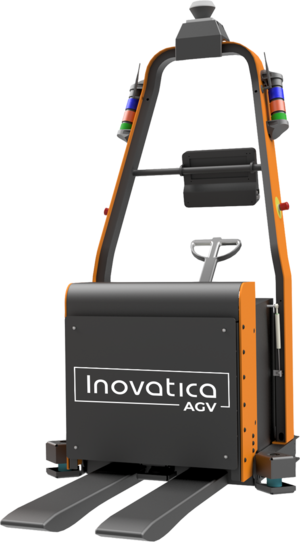 5G technology can be used for monitoring and remote diagnostics, or even remote repair of autonomous forklifts. Due to the geographical dispersion of the system implementations, the possibility of diagnostics, monitoring and repair of vehicles from the seat of the implementing company is a significant facilitation and can significantly reduce the service time.
4. Analytics
Analysis of the internal transport process, e.g. location of trolleys, speed of internal transport tasks, number of stops, number of pallets transported, etc. usually generates large amounts of data. A trolley sending analytical data to the "big data" system, which is a large and variable set of data on the "behaviour" of trolleys, should use a high-speed network, e.g. 5G. Processing and analysis of the collected data enables gaining new knowledge for internal transport processes, and ultimately for optimization, increase of efficiency and reduction of costs.
5. Warehouse Management System integration
The Warehouse Information System is a program for managing the movement of products in warehouses, used in logistics. WMS-type solutions are used to coordinate warehouse work. These are highly specialized systems that improve all processes that take place in warehouses. Especially those handling a large number of diverse shipments every day, coming from many senders and directed to many recipients. The flow of goods in the warehouse is controlled by the WMS system, which can send internal transport orders to autonomous forklifts. Orders will be sent automatically, without the operator's participation. To this end, it is necessary to ensure communication between the WMS system and forklifts. Such communication can be provided, among others through the 5G network infrastructure.